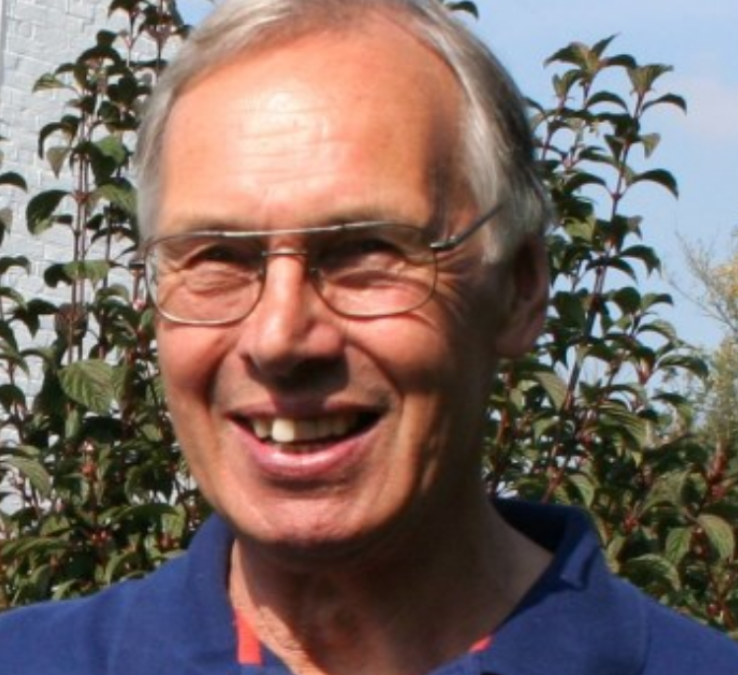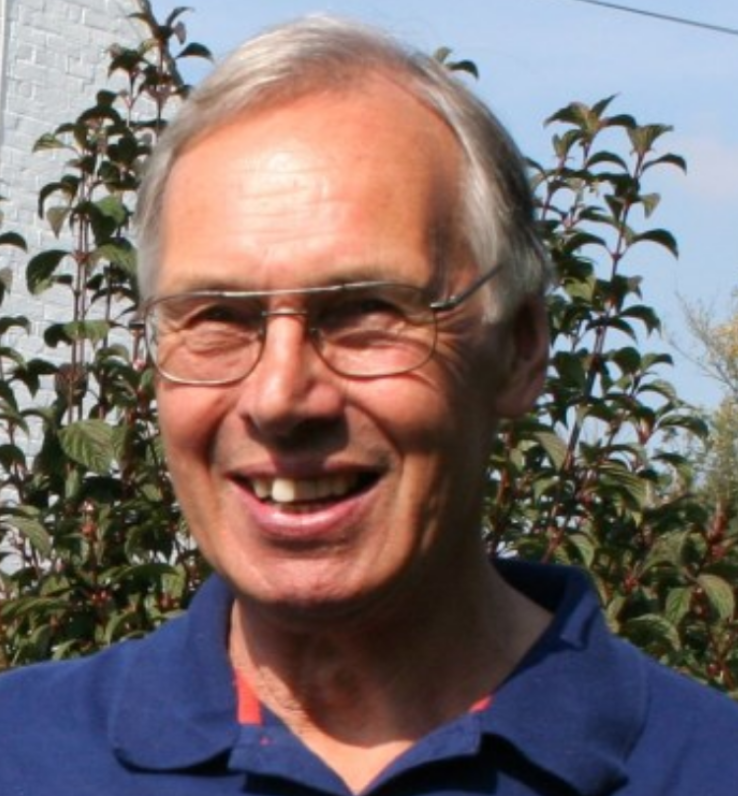 Roger Gedye, who died on 26 November 2019, will be much missed, not least by Hertfordshire Gardens Trust for whom he was an energetic and engaged chairman.  Many HGT members attended the funeral in the Harwood Crematorium, the service at St Helen's church and the reception later and were just a few of the many who came, from all walks of life.
HGT was one of many interests in Roger's life.  He and his wife Mo moved to a cottage in Hertfordshire on retirement and created a wonderful garden kept up to exemplary standards, which he loved: although he did comment on 'a rod for my own back' at one point.  He was also joint Ringing Master at the church of St Helens in Wheathampstead, enjoyed walking and organising walks for various groups, as well as having his family of much-loved children and grandchildren.
Born on 10 January 1940, he later graduated from Liverpool University before joining Wellington College where he taught Chemistry at for 37 years, as well as being a housemaster.  He played rugby for Brackwell Rugby Club and enjoyed karate, rock-climbing (including a trip to the Himalayas when he was 60), and walking in the Derbyshire peaks and dales.  Whilst at Wellington he started karate, swimming and lifesaving clubs at the school. Roger was very well informed and could talk knowledgeably on a wide range of subjects. 
He never stopped learning; taking an Open University degree in Philosophy, and attending as many courses and talks as he could to learn more about garden history once he had joined HGT.  He had just completed a talk he was due to give on the HGT course this spring.  He was also the newsletter editor, a role he had first taken on in 2012, redesigning the layout and encouraging a wider range of contributors.  He carried on with this role after he became Vice-Chairman in 2014 and then Chairman in 2017.
HGT will be setting up The Gedye Fund in Roger's name as a lasting memorial to a much-appreciated member who did so much to support and progress the trust.
Gedye Fund
There have been several requests from members and others who wish to contribute to a fund in Roger's memory.  If you would like to contribute, pleased send these to our bank:
Bank: Lloyds
Account Name: Hertfordshire Gardens Trust
Sort Code: 30-99-21
Account Number: 00650914
or a cheque, payable to Hertfordshire Gardens Trust  and with 'Gedye Fund' written on the back, to HGT Treasurer, The White House, Dane End, Ware SG12 0LP. 
The HGT committee will be deciding on the best memorial but it will be to support research and understanding of our historic parks and gardens.  The Committee has pledged to match fund donations, up to a reasonable amount.