Capability Brown in Hertfordshire
Vulnerability Brown: Capability Brown Landscapes at risk Landscape Institute AGM Launch 2/11 2017
The Gardens Trust successfully launched our new report 'Vulnerability Brown: Capability Brown Landscapes at risk' at the Landscape Institute AGM, Bristol on the 2nd November 2017.
The report is a follow up to the CB300 tercentenary celebrations held last year which was project managed, supported and coordinated by the Landscape Institute.
The report is intended to draw public and professional attention to the ongoing threats to Brown landscapes across the country.
The full report is available to read here and the Landscape Institute launch here.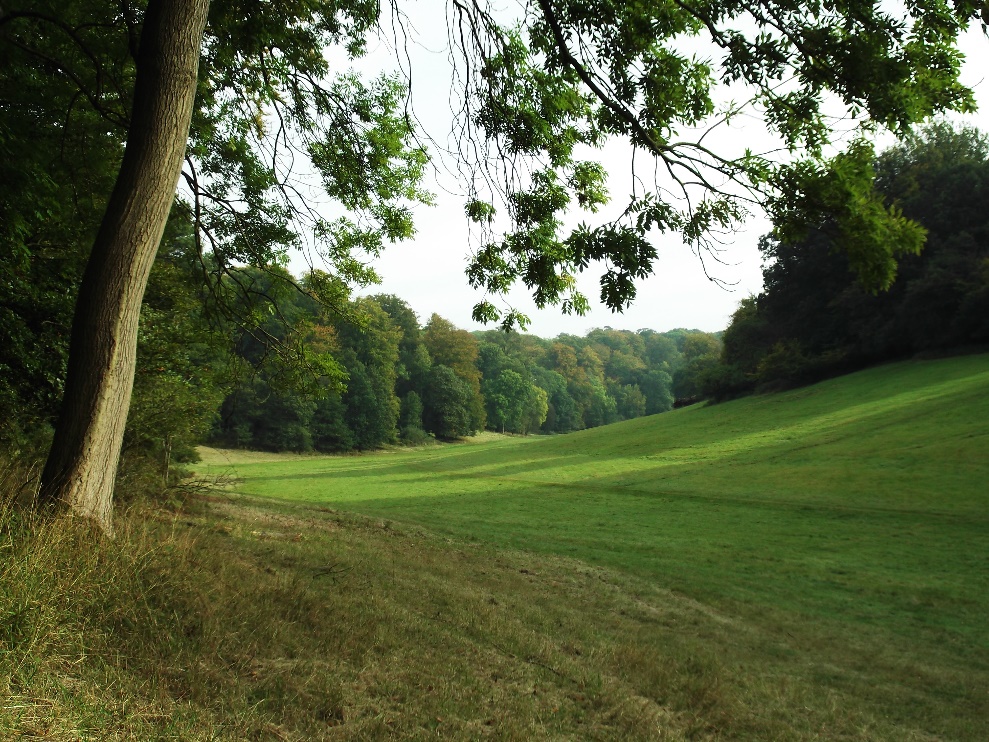 Extract from Hertfordshire: A landscape history by A. Rowe & T. Williamson, p. 223:
'Brown himself worked at perhaps a dozen places in the county, including Moor Park near Rickmansworth, where he softened Bridgeman's design; Cole Green Park near Hertingfordbury; Beechwood Park near Markyate; The Hoo near Kimpton; Youngsbury to the north of Ware; Pishiobury to the south of Sawbridgeworth; and Digswell.[i] At Ashridge he removed much of the existing geometrical design and cut back the surrounding woodland to form a number of large clumps and – most importantly – to create the 'Golden Valley' to the north of the house, by removing trees in the base of a dry valley but leaving woodland with carefully scalloped margins on the valley sides. It survives intact, one of the finest pieces of landscape design in the county (below). Other contemporary designers who ran national landscaping practices also worked in the county, including Nathaniel Richmond who updated the grounds at Sacombe, created the park at Lamer near Wheathampstead and laid out Hitchin Priory Park; and Richard Woods, who made improvements to Newsells in the far north-east of the county, and to the grounds of Brocket Park north of Hatfield.[ii]
[i] H. Leiper, 'Mr Lancelot Brown and his Hertfordshire clients', in Spring (ed.), Hertfordshire Garden History II, pp, 92–120. He also worked at Littlegrove in Barnet, Porters Park at Shenley, Dyrham or Durham Park near Ridge and Wrotham Park near Monken Hadley. The latter two lay mostly and wholly in the parish of South Mimms, respectively, and were only transferred to Hertfordshire in 1965.
[ii] Howlett, Hitchin Priory Park, pp. 25–44; F. Cowell, Richard Woods (1715–1793): Master of the Pleasure Ground (Woodbridge, 2009), pp. 182–4, 221–2; E. Gatland, 'Richard Woods in Hertfordshire', in Rowe (ed.), Hertfordshire Garden History, pp. 106–133.
Publications relating to Capability Brown in Hertfordshire
Leiper, H. 'Mr Lancelot Brown and his Hertfordshire clients' in D. Spring (ed.), Hertfordshire Garden History volume II, Gardens pleasant, groves delicious (University of Hertfordshire Press, 2012)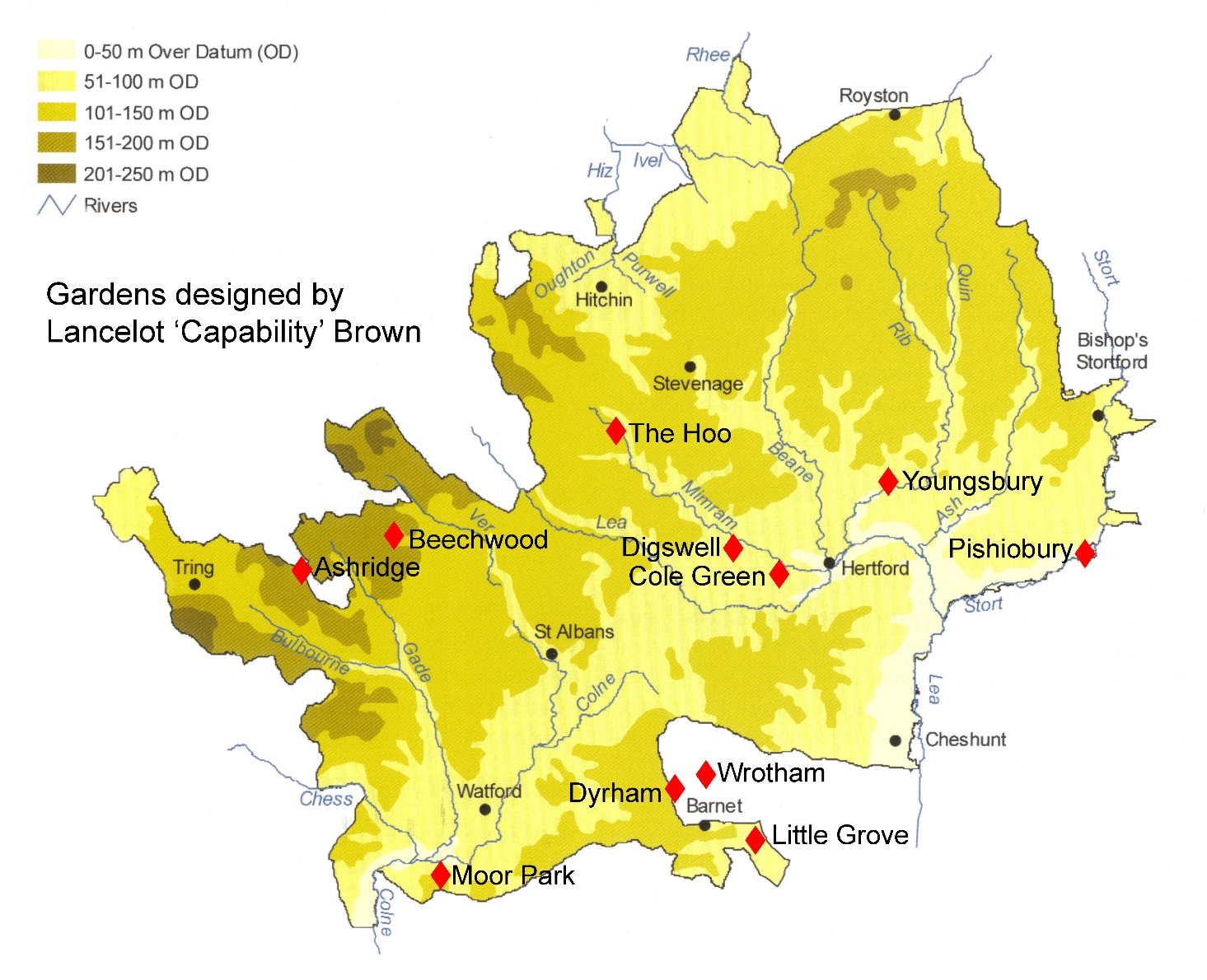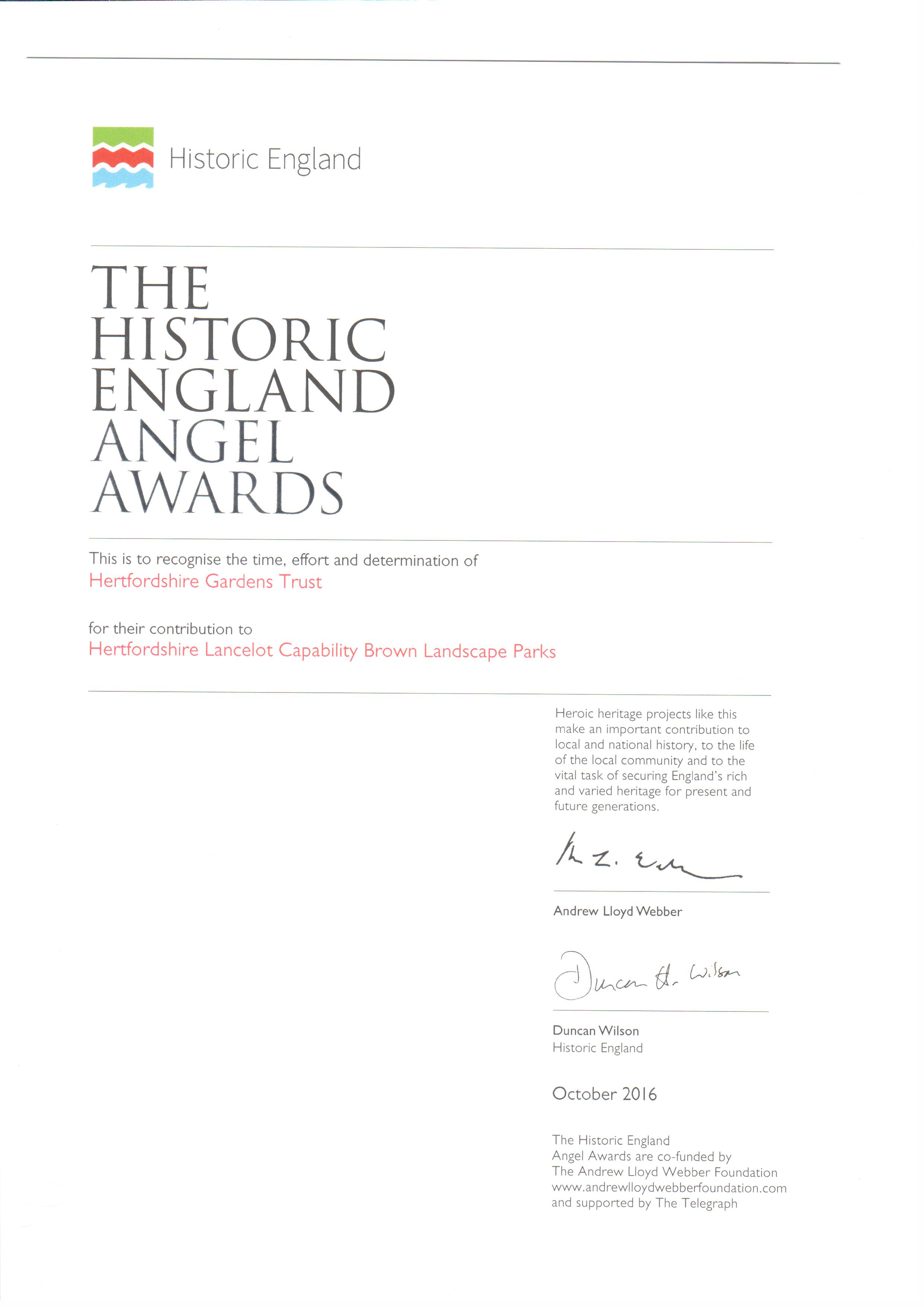 To celebrate the tercentienary the HGT CB300 Committee created a series of guided walks. The walk leaflets can be downloaded here.