Charles Bridgeman in Hertfordshire
Charles Bridgeman was one of the great landscape designers of the early 18th century. He trained under Henry Wise and George London at the great Brompton Nurseries in London. In 1726 he was appointed partner to Wise and in 1728 Queen Caroline and George II appointed him Royal Gardener. One of London's previous partners (till 1689) had been Moses Cook, gardener to the Earl of Essex, who laid out the great forest garden at Cassiobury. Whilst at Brompton, Bridgeman was employed at Blenheim Palace when the great avenues were planted. He is best known for his work at Stowe which covered the years 1711 to 1740 (he died in 1738 but work continued), in 4 phases. However, on his death his widow was obliged to apply to the Treasury for settlement of unpaid salary and expenses as Royal Gardener, and also prepared her husband's plans for Stowe for publication. Towards the end of his career he softened his designs from strictly geometrical to reflect the new ideas of 'natural' landscape and one of these is found at Brocket Park.
See: Willis, Peter, Charles Bridgeman and the English Landscape Garden 2002 Elysium Press, Newcastle upon Tyne.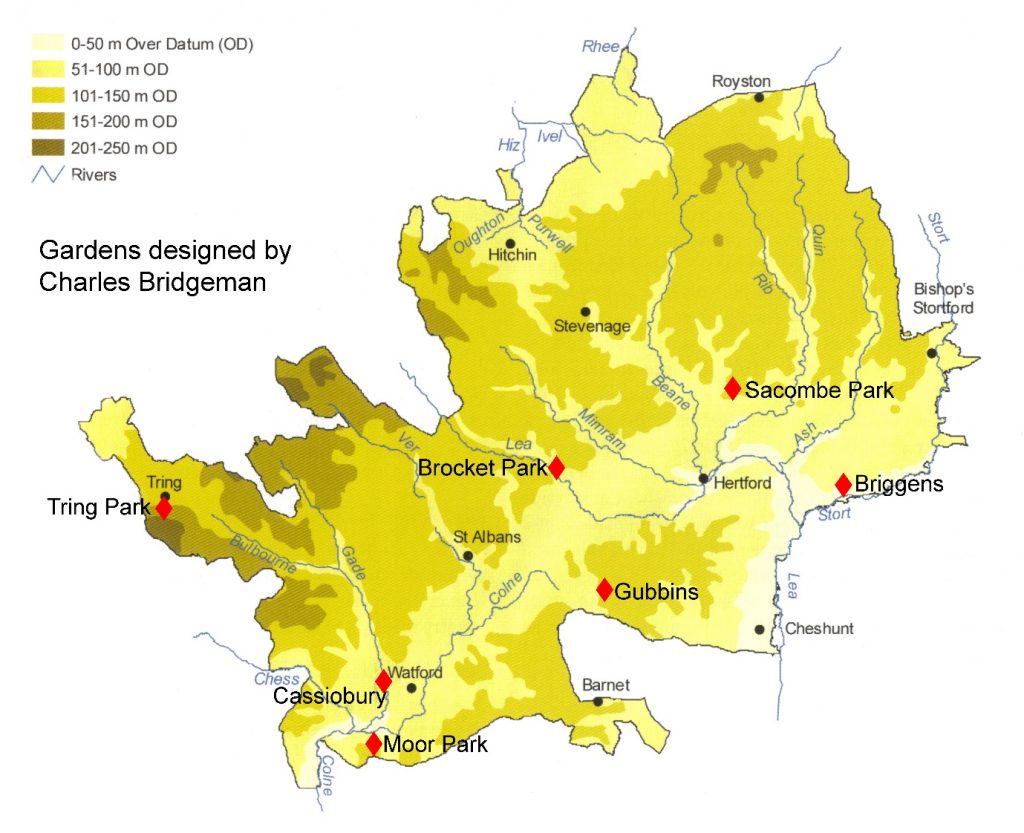 Charles Bridgeman at Tring Park
Views of the forest garden laid out by Bridgeman in Tring Park.
Gobions Wood
Traces of Bridgeman's forest garden at Gubbins – now Gobions Wood near Brookmans Park – can still be found, if you know what you are looking for!
An information board in Gobions Wood was devised with advice from the HGT. The wood is managed by Herts & Middlesex Wildlife Trust.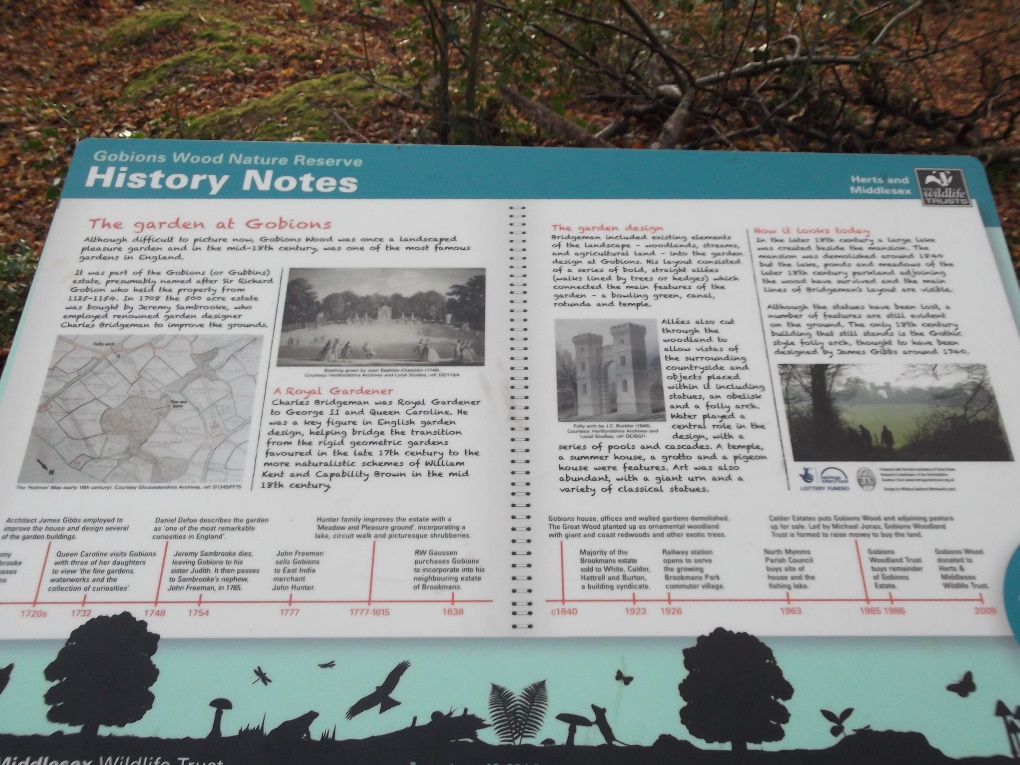 See also article by A. Rowe & T. Williamson, 'New light on Gobions' in Garden History, vol. 40.1 (2012)
Bridgeman's ornamental canal and basin still survive at Briggens near Stanstead Abbots.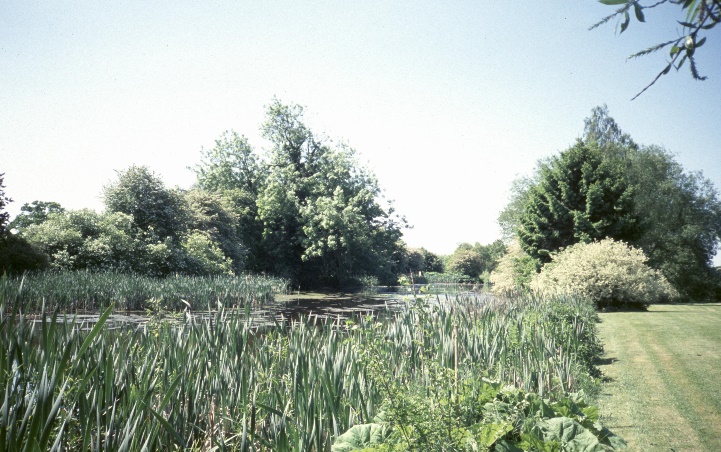 See also article by A.C. Skelton, 'The development of the Briggens estate, Hunsdon, since 1720' in Hertfordshire Archaeology vol. 12 (1994-96)
Traces of the ornamental canal and basin designed by Bridgeman at Sacombe Park can be seen as cropmarks in a field on Google Earth.
See also article by J. Milledge, 'Sacombe Park, Hertfordshire: An Early Bridgeman Landscape' in Garden History vol. 37:1 (2009)
Become a member of the Herts Garden Trust today